AG DESIGN WORKS, INC.
FOUNDED IN 2009
---
AG Design Works, Inc. has quickly become one of the country's leading firms specializing in Building Information Modeling (BIM). An innovator in the industry with expertise in leading the implementation and customization of BIM projects, AG Design Works ensures successful outcomes for the design and construction industries alike.
Their experience using Revit, SketchUp and Navisworks, as well as establishing company-wide standards for clients using BIM tools that enable more effective coordination, communication and collaboration makes them the ideal partner for your next project. E. Aaron Greven, Quinn Greven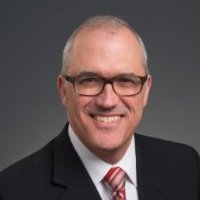 AG Design Works, Inc. is led by Aaron Greven, a leader in emerging AEC industry technologies with 10 years experience utilizing Building Information Modeling tools as a designer, general contractor, and owner.
A licensed architect and LEED Accredited Professional, Greven has over 20 years experience as a project architect and construction manager on large scale mixed-use, commercial, institutional, and residential projects around the world. Presenting to local BIM groups, and as an adjunct professor at IIT College of Architecture teaching Integrated Project Delivery and the tools that make project collaboration possible, Greven has become a leader in the Chicago professional and academic AEC BIM communities.